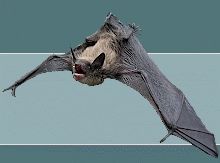 Southwest Michigan
Toll Free: 1-877-782-6667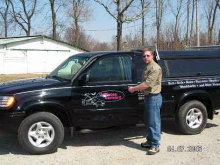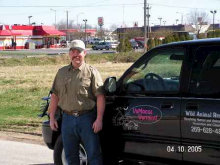 VaMoose Varmint LLC is a privately owned company not affiliated with any known franchise. VaMoose Varmints plays an important role resolving human-wildlife conflicts. We provide services for residential, commercial, and industrial properties.

VaMoose Varmint provides full service. Not only do we remove unwanted wildlife we also provide a permanent solution by repairing and excluding damages caused by wildlife and modifying habitat.

VaMoose Varmint provides an array of services including wildlife home inspections, home improvements, dead animal and feces removal, additional insulation and deodorizing just to name a few. Vamoose Varmints have been in business for 10 plus years covering a majority of the surrounding counties of Southwest Michigan. We remove all native species known in the Southwest region of Michigan, specializing in bat control, bat problems, and bat eviction methods.

VaMoose Varmint attends seminars and training courses annually to keep up with new techniques and technology available to the industry. We try our best to stay ahead of our competition assuring that our customers receive the best services available.

About Our Company:
VaMoose Varmint! Possess Proper Permits and Liability Insurance.

VaMoose Varmint is a privately owned and operated business that specializes Bat Control in Michigan.

Our Mission:
VaMoose Varmint is Committed to Provide Superior Quality and Services that Consistently Exceed our Customers Expectation.

Company Profile:
VaMoose Varmint have Nationally Certified Wildlife Damage Professionals (CWDP),graduated from the National Wildlife Damage Management Academy. (NWDMA)

Nationally Certified Bat Exclusion Professionals (CBEP).

Michigan Animal Damage Control Association (MADCA) certified.


Certified Master Trappers.

VaMoose Varmint operators are active members with the National Wildlife Control Operators Association (NWCOA) and the Michigan Animal Damage Control Association (MADCA).




SOUTH WEST MICHIGAN BAT CONTROL, AND BAT PROBLEM PRO'S
VaMoose Varmint! Bat Control and Bat Problem Pro in South West Michigan. We service these counties for bat control, and bat problems: Allegan county, Barry county, Eaton county,Van Buren county, Kalamazoo county, Calhoun county, Berrien county, Cass county, St.Joseph county, Branch county, Hillsdale county, Ottowa county, Kent county, Ionia county, Muskegon county, and Oceana county. CALL NOW for a free over the phone bat control or bat problem consultation. New Buffalo, Buchanan, Niles, ST Joseph, Benton Harbor, Dowagiac, Cassopolis, Twelve corners, Sister Lakes, Edwardsburg, Eagle Point, Lagrange, Coloma, Watervliet, Hartford, Rush Lake, VanAuken Lake, Lawrence, South Haven, Bangor, Bloomingdale, Gobles, Kalamazoo, Portage, Schoolcraft, Three Rivers, Constantine, Bridgman, Baroda, Stevensville, Shoreham, Three Oaks, Berrien, Edwards burg, Vineland, Mizpah Park, Lake Michigan Beach, Indian Lake, Paw Paw Lake, Lake Chapin, Three Mile Lake, Lake Cora, Brown Wood Lake, Reynolds Lake, Pine Lake, Christie Lake, Eagle Lake, Marcellus, Decatur, Lawton, Paw Paw, Cedar Bluff, Allegan, Vicksburg, Mendon, Centerville, Sturgis, White Pigeon, Bethany Beach, Sawyer, Lake Side, Harbert, Saugatuck, Douglas, Fennville, Hopkins, Martin, Otsego, Plainwell, Burr Oak, Bronson, Colon, Athens, Climax, Scotts, Battle Creek, Yorkville, Springfield, Fulton, Galesburg, Parchment, Augusta, Richland, Comstock, Hickory Corners, Delton, Coldwater, Hillsdale, Oshtemo, Bellevue, Nashville, Vermontville, Lake Odessa, Charlotte, Ionia, Lowel, Saranac, Kent Wood, Belding, Greenville, Grand Rapids, Wyoming, Jenison, Cutlerville, Byron Center, Hudsonville, Zeeland, Holland, Grand Haven, Fruit Port, Coopersville, Walker, Comstock Park, Rockford, Sparta, Ravenna, Hastings, Wayland, Middleville, Portland, Muskegon, Muskegon Heights, North Shores, Roosevelt Park, White Hall, Montague, Fremont, Newaygo, Cedar Springs, Sand Lake, Big Rapids, Hart, Pentwater, Jamestown, Hamilton, New Richmond, Lake Allegan, Hastings, Orangeville, Cloverdale, Gun Lake, Allegan, Ganges, Pullman, Glen, Lake Macatawa, Port Sheldon, West Olive, Spring Lake, Nunica, Snug Harbor, Clarks Corners, Ferrysburg, North Shores, Gull Lake, Yorkville, Turners Corner, Guernsey Lake, Wall Lake, Crooked Lake, Lake Doster, Kalamazoo, Parchment, Oshtemo, Austin Lake.
© Vamoose Varmint, LLC. All Rights Reserved. All images, text, graphics and materials are protected by U.S. and International copyright laws.